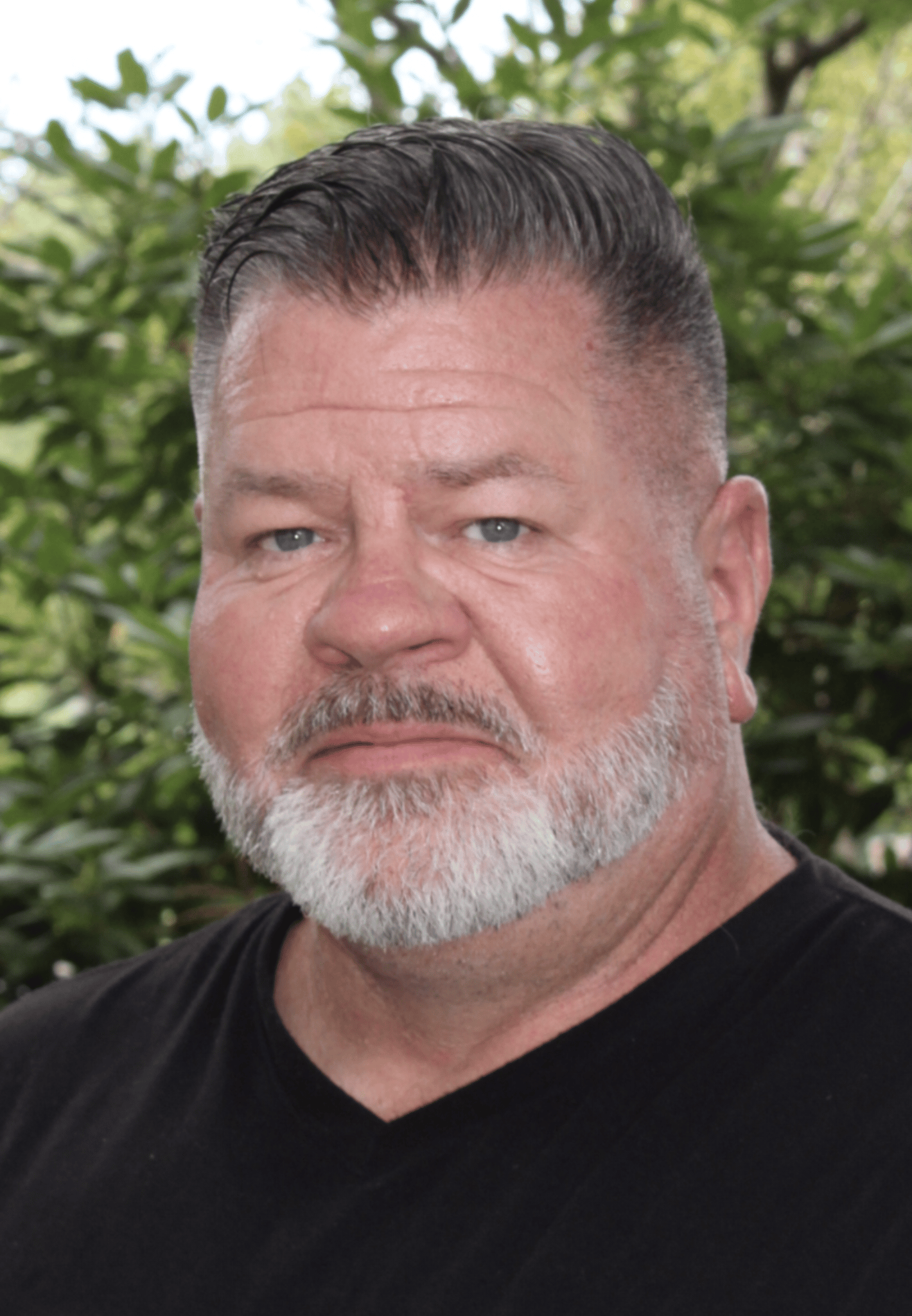 Just the Highlights...
Started his FIRST Company at 19 years old
Went on to serve 8 years in the United States Marine Corps


(partially in reserve status)

As a Serial Entrepreneur, started 6 of his own businesses, SOLD 2 of them


(one of which was part of a National Real Estate Franchise with 2 locations that he owned & operated for over 5 years)

Became a Regional Publisher of a Business Success Magazine in 2008
Started as a Marketing, Management & Software Consultant in 2009
Became a HubSpot Certified Agency Partner in 2009
Joined the Duct Tape Marketing Consultant Network in 2011
Created the Inbound Coaching Concept in 2013
Began Implementing Sales & Marketing Infrastructure for OTHER Marketing Professionals and/or Agencies in 2014
His FORMAL Education includes 3 College Degrees - working on his M.B.A.
Here's the Whole Story...
As a Sales & Marketing Consultant and Coach, Casey Stillman has a wealth of experience in sales, marketing and small business ownership for you to draw upon. Casey's first entrepreneurial experience began at the age of 19 when he started a small contracting business while still in college. Shortly thereafter, Casey answered his calling to serve his country and entered a very elite brotherhood when he joined the United States Marine Corps. He would go on to serve his country for 8 years (partially in reserve status) before returning to the contracting world by starting a landscape & irrigation contracting business providing services to most of his native Southern New Jersey area. After 5 years, too many long days, a lot of sunburn, and way too many challenging battles with vendors, employees and customers alike, Casey hung-up his work boots; realizing his passion for sales & marketing was quickly becoming his driving force for success. Although contracting can be a profitable endeavor, Casey was simply outselling the production capabilities of his own company. So Casey divided his business into "divisions" and SOLD each segment to various competitors…
His next entrepreneurial experience would lead Casey to a sales career in an industry with unlimited inventory and a more "laid back" lifestyle that now suited the 28 year old rather well. In the late '90's, Casey decided to relocate to the South Jersey Shore town of Ocean City, New Jersey. As Casey embarked on a soon to be successful real estate career, he immediately realized his dreams of entrepreneurship may not be satisfied as an independent contractor in someone else's business. After only 5 years as a student of the real estate profession, Casey purchased the rights to a little known National Real Estate Franchise for the Jersey Shore marketplace and opened the first of two real estate brokerage offices in the neighboring shore towns. Quickly realizing the secret to running a successful real estate brokerage office was the result of superior marketing skills, Casey went on to produce just over $80 million dollars in personal real estate sales during the next 4 years!! As the local and national real estate markets declined in late 2006 and early 2007, Casey was presented an offer from RE/MAX of New Jersey to purchase his interest in his real estate brokerage offices. Like any serial entrepreneur, it was time for the next chapter in Casey's life to begin…
During the time he was associated with the National Real Estate Franchise, Casey developed and tested several highly successful sales & marketing strategies; in addition to outlining a series of extremely effective systems and processes for managing a small business! When Casey was later asked by fellow business owners and colleagues to custom tailor his systems and processes to fit their specific industries, a new venture for Casey was formed - Casey & Co Consulting Group. This new entity was designed to assist both beginner and seasoned small business owners and marketing professionals reach their desired growth goals.
When you learn to work ON your business and not just IN your business, success is NOT a chore, it's an opportunity to reach your FULL potential both personally & professionally!
In March of 2008, Casey met the National Publisher (Dr. Jeffrey Magee) of a unique Business Success Magazine at a CEO/Entrepreneur Conference in Los Angeles, CA where Dr. Magee was the keynote speaker. After only a brief meeting and a handful of follow-up calls, Casey acquired the rights to publish Performance Magazine for the Philadelphia & Southern New Jersey marketplaces. Performance Magazine's circulation steadily grew over the next two years and was being hailed as "The Delaware Valley's #1 Resource for Small Business Success Ideas" before being SOLD in 2010.
In November of 2008, Casey was introduced to an automated marketing software solution for streamlining his already successful follow-up systems. He quickly implemented this software solution into his own business and soon discovered how automating marketing sequences to prospects, in addition to organizing sales leads by levels of interest, improved his sales efficiency and began to grow his business exponentially, Casey (like any good serial entrepreneur) began to share his success with fellow business owners and entrepreneurs. The wealth of positive feedback he received from colleagues led Casey to build a service offering within Casey & Co focused solely on developing automated techniques to enhance one's small business success with minimal investment and without the need for added staff. This service is referred to as Automation Coaching™. This successful addition was just one of two coaching services Casey would develop to help fellow small business owners and marketing professionals position their businesses for profitable growth!
In September of 2009, Casey decided to expand his knowledge in the business and technology sectors by returning to school and adding 2 more college degrees to his resume; one in Website Development for eCommerce and another in the field of Computer Information Technology with a focus on Software Development. These degrees were in addition to his previous business degree in Marketing and Management. Casey is currently working towards the completion of his graduate degree in Business Administration (MBA).
In September of 2011, Casey partnered with acclaimed author and speaker John Jantsch (creator of the Duct Tape Marketing System™) when he joined the Duct Tape Marketing Consultant Network as a Certified Duct Tape Marketing Consultant. With this affiliation, Casey began offering his clients the proven products and programs built around the core principles of the Duct Tape Marketing philosophy and methodology.
John taught Casey to focus on STRATEGY BEFORE TACTICS!!
In January of 2013, while delivering inbound sales & marketing services to various clients, Casey discovered the need to "teach" his clients how to utilize the inbound methodology to attract qualified prospects rather than chasing them! This led to the development of the "inbound coaching" concept. Casey's Inbound Coaching Programs are designed for business owners and marketing managers ready to implement a method of attracting clients to their business, rather than chasing them. Although the "inbound coaching" concept was designed for his clients, Casey found himself being asked by other marketing agencies to train their team how-to sell & deliver inbound retainer services.
Since February of 2014, Casey has assisted in building and training numerous sales & marketing teams within various marketing agencies across the continental United States to sell and implement the inbound methodology for THEIR clients. If you'd like to read more about Casey's background, check out his LinkedIn Profile at https://www.linkedin.com/in/CaseyStillman/.
With over 25+ years of sales, marketing and management experience, Casey is skilled in offering programs that prove helpful to small business owners and sales & marketing professionals in their development and implementation of integrated marketing plans (including both ONLINE and OFFLINE campaigns), their development, documentation and automation of internal systems and processes to increase employee efficiency, and the possible re-organization of their company infrastructure to increase business profitability; ALL with a "hands-on" approach to the execution of EACH program!
Casey's philosophy, "while theory is important, practical application is essential!"
Learning how to position your business for profitable growth (from a person who knows what it takes to run a small business) AND still gain the necessary freedom from day-to-day activities to focus on growing your business IS IMPERATIVE!!
These small business fundamentals are crucial to business longevity
and true success in the world of small business!